Whip Up Holiday Magic With These 5 Easy Dessert Recipes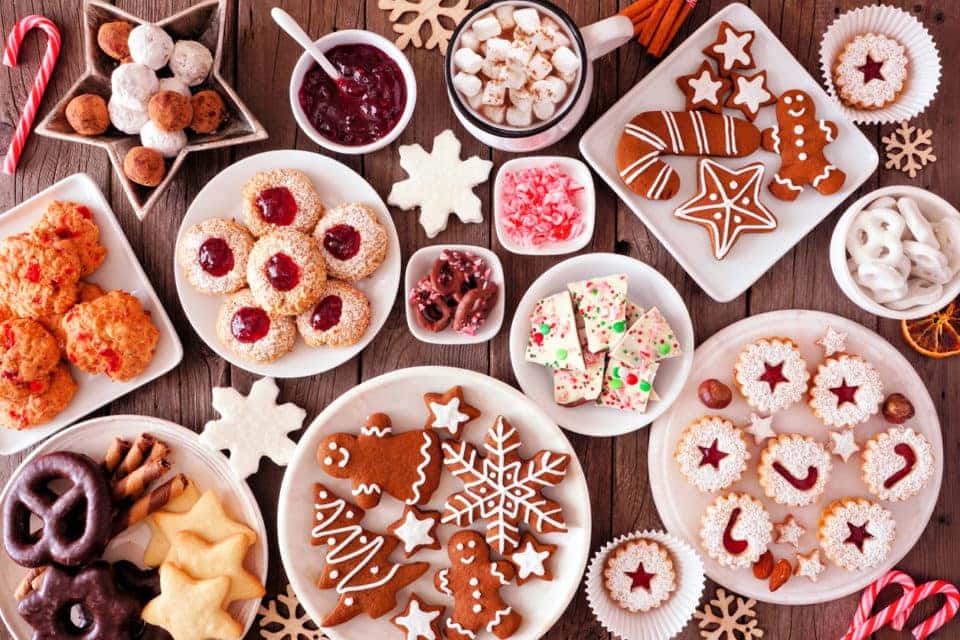 Planning a big holiday bash? You may be prepared to spend a few hours in the kitchen perfecting the dinner menu, but you don't have to cook all day to have a dessert line-up that will impress your guests and keep them coming back for more. These mouth-watering recipes ring in the holiday spirit with sweet decadence and you can whip them up in 30 minutes or less.
Peanut Butter Snowball
This  white chocolate twist on classic peanut butter balls will disappear so fast you'll become a believer in Christmas magic. With only five ingredients and a 15 minute prep time you can whip these up a few hours before your party — just leave at least 30 minutes to let these tasty treats chill.
Cheesecake Thumbprint Cookies
Cheesecake + cookies +  jam = yum. Who could ask for more? This recipe is a bit more complex, but not nearly as involved as your guest will believe they are after taking the first delicious bite.
Little Holiday Cakes
These miniature, three-layer, cakes are a delicious mix of complementary flavors and super easy to make.  With pie crust on the bottom, red velvet cake on top, and raspberry jam baked into the center they make for a mess free handheld dessert. You can place them in dessert tins and gift them to your guest as a party favor, or add a layer of buttercream frosting and add them to the dessert buffet.
Christmas Fudge
Fudge is a classic holiday treat and – like the cakes above –  it can make for a great gift or a quick and easy addition to your your dessert menu.  We've sourced two amazing recipes to try in either fashion. For the tried and true chocolate fudge, give this deliciously creamy recipe a try. Not a fan of chocolate? Not a problem. This buttery, pecan recipe will be a hit with your friends and family.
You might also like: Keep Your Skin Healthy All Winter
Christmas Gingerbread Trifle
Fancy without trying, this gingerbread trifle will make a great centerpiece for your dessert table. This one will need a long chilling time so plan to make it the night before. Don't worry. You'll still finish all the prep work in under 45 minutes and the results will give your taste buds a rush or euphoria.