Whip Up These Sugar Cookies For Santa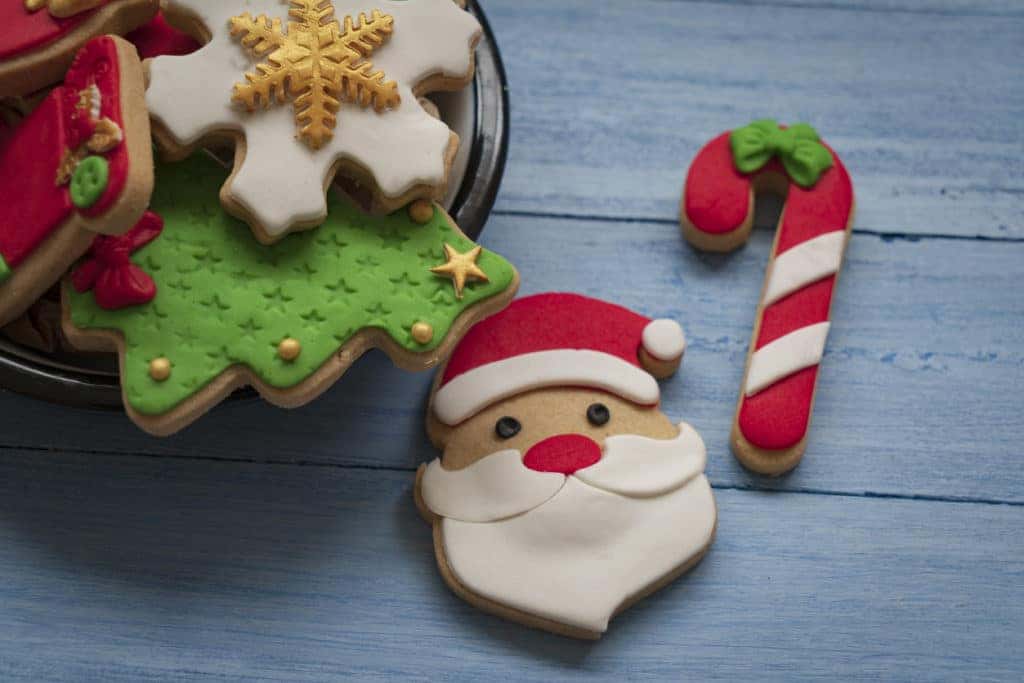 December is almost here, so it's time to prep some festive treats for Christmas. Brighten up your dessert with this family-inspired Santa sugar cookie recipe!
Cookie Ingredients
In addition to a Santa-shaped cookie cutter, you'll need these ingredients:
1 cup unsalted butter
1-1/2 cups sugar
2 eggs
1 teaspoon vanilla extract
3-1/2 cups all-purpose flour
1 teaspoon baking soda
1 teaspoon cream of tartar
1/2 teaspoon nutmeg
1/4 teaspoon salt
Frosting Ingredients
3/4 cup softened unsalted butter
6 tablespoons 2% milk
2-1/4 teaspoons vanilla extract
1/4 teaspoon salt
6-3/4 cups confectioners' sugar
Red-colored sugar
To Make the Cookies
Start by mixing the sugar and butter in a large bowl until they lighten up and become smooth and blended. Then, add the vanilla and beat in the eggs. Use a separate bowl to whisk the flour, tartar, baking soda, salt, and nutmeg until creamy. Split the mix in two, flatten both halves, then wrap it in plastic to let it firm up in the fridge for an hour. Preheat the oven to 375 F, flour a work surface, then roll the dough out to ¼-inch thick. Cut the cookie shapes out, then place them on greased baking sheets with about two inches in between each one. Bake them until golden, about eight to ten minutes, then let the cookies cool on racks. To make the frosting, beat butter until smooth in a large bowl, then beat in salt, vanilla, and milk. Mix in sugar until blended, then use a piping bag to decorate the cookies.
Toyota of Sylacauga
If a new car is on your Christmas list this year, you don't have to wait, because the car of your dreams is ready to go here at Toyota of Sylacauga. Come visit our dealership to see all the options we have waiting for you. All our vehicles promise reliable performance and quality cabins, and their acclaimed fuel efficiency keeps them all on the "nice" list. Take a look at our new Toyota selection online today, then drop by to take a test drive or two. We look forward to seeing you on the lot soon.