Spring Is Coming: Whip Up These Lemon Bars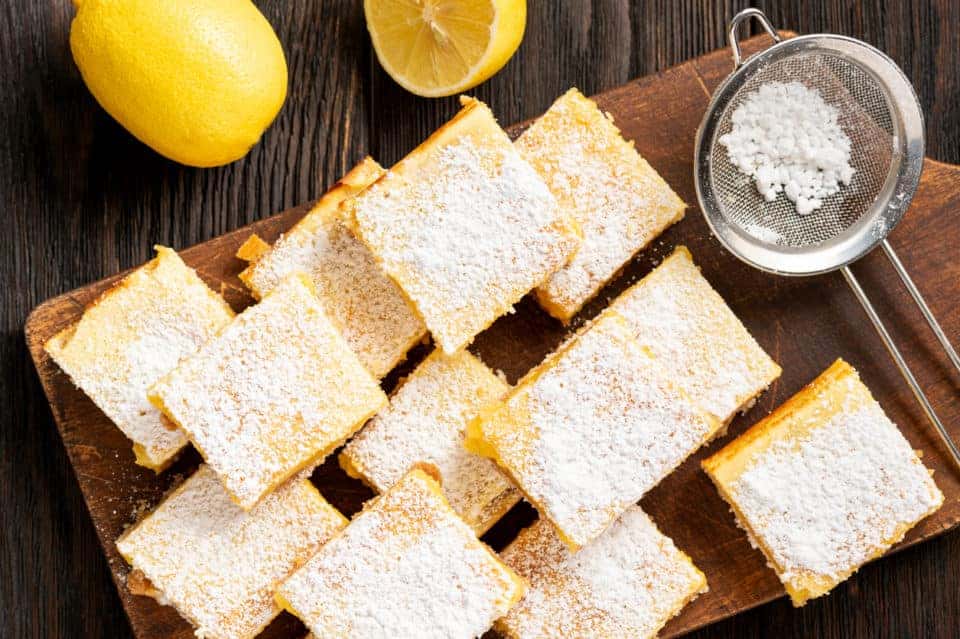 Spring is so close we can almost taste it! While it may still be chilly here in Alabama, you can warm up in the kitchen with these zesty lemon bars. This beginner-friendly recipe will result in the perfect spring dessert. When life gives you lemons, make this sweet treat.
Here's What You Will Need
1 cup butter (softened)
½ cup white sugar
2 cups all-purpose flour
4 eggs
1 ½ cups white sugar
2 lemons (juiced)
You might also like: Get Your Pizza And Pasta Fix At Giovanni's
Step by Step Instructions
Before you get started with any of the ingredients, make sure you preheat your oven to 350 degrees F.
Now, grab your hand or stand mixer. This gadget will make the process smooth – literally! Blend the 2 cups of flour, ½ cup sugar, and softened butter. After, add the mixture to the bottom of your pan. Make sure you use a 9×13 pan that is greased with butter or cooking spray.
Now that you have the ingredients in the pan and ready to go, it's time to pop the pan in the oven. Bake for about 15-20 minutes, depending on how fast your oven typically takes. The texture should be firm and golden in color. While it bakes, in a small bowl, whisk together the rest of the flour and sugar. Once combined, also add in the eggs and lemon juice.
Once you take the baked crust out of the oven, pour the lemon liquid over it.
Now, it's time to put the baked crust with the topping back in the oven for about 20 minutes.
After the baking is complete, remove from the oven and let cool. As the bars cool, the texture will become more firm.
Once fully cooled, cut into two-inch squares. Serve on your favorite spring platter! Don't forget to sprinkle the bars with powdered sugar!
Take this lemon-filled bite of spring to your next gathering or better yet, make them to munch on at home. The kids will love them!
Looking for a sweet ride? Head over to Toyota of Sylacauga to explore our excellent lineup of new and pre-owned vehicles. Contact us today!