How To Properly Get Rid Of Your Christmas Tree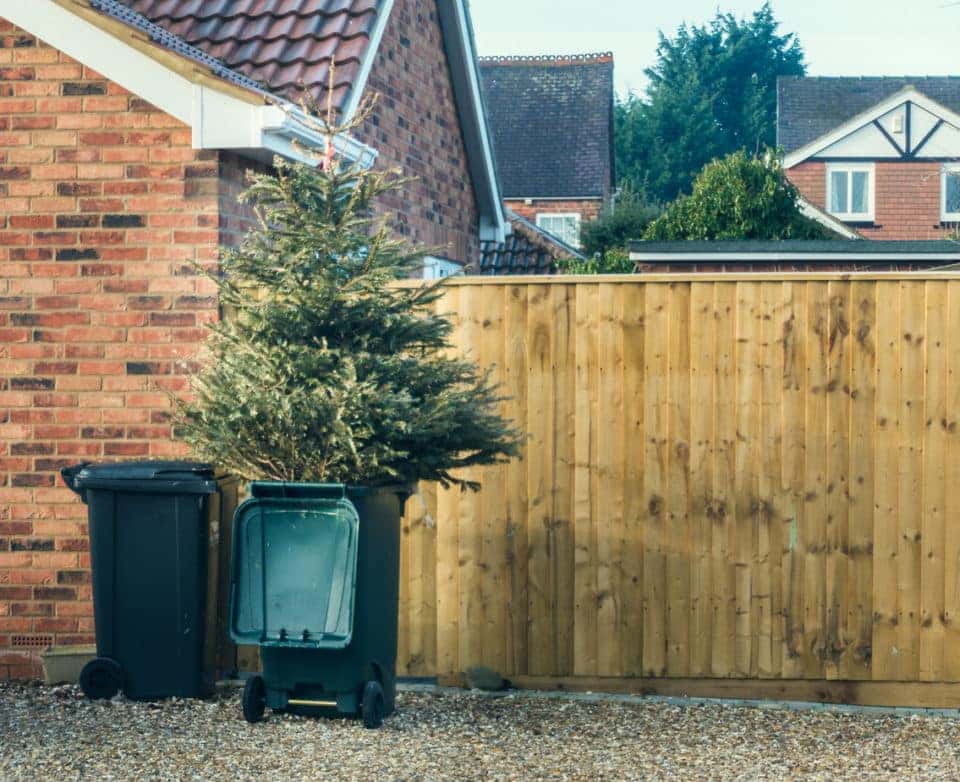 The beautiful Christmas tree, decorated with lights, ornaments, and pretty baubles has brightened your home for weeks. But, the time has come to bid farewell to the evergreen shedding its needles in your living room. Here's a quick guide for removing your live Christmas tree and a few ideas for its disposal.
Christmas Tree Clean-up
It's best to remove your Christmas tree as soon as possible. The longer it stays up the more it dries out and dry trees can become both a fire hazard and a nuisance as they shed more and more needles for you to clean up.
The first thing you want to do it remove the lights, ornaments, and any other decorations from the tree. Next, remove the stand and – if you used a traditional skirt instead of a disposal bag – remove the skirt as well.  (You may need a bucket to catch any water that has accumulated in the stand.)
Now to get it outside without scattering needles and sap from the family room to your front door.  If you've planned ahead by using a Christmas tree disposal bag, removal should be a breeze. Just pull the bag up, tie it off at the top and carry it out to the curb or your designated disposal area. If you didn't use a Christmas tree bag you can wrap the tree in a few blankets or sheets to avoid making a mess on your way to the door.
Christmas Tree Removal
If you live in a community that offers Christmas tree removal you may be able to put your tree out with your regular trash and recycling. Check with your local waste management department to find out if there are any designated days or areas for tree pick-up. For a environmentally conscious disposal, check with your local recycling center. There may be free drop off location near you.
You might also like: Whip Up Holiday Magic With These 5 Easy Dessert Recipes
Creative Christmas Tree Recycling
You can also find creative ways to recycle your Christmas tree yourself.  You can use the needles in a potpourri, chop it up for firewood, use it as mulch, make ornaments for next year, or even make coasters.