Installing Any Car Seat Is Easy With This Toyota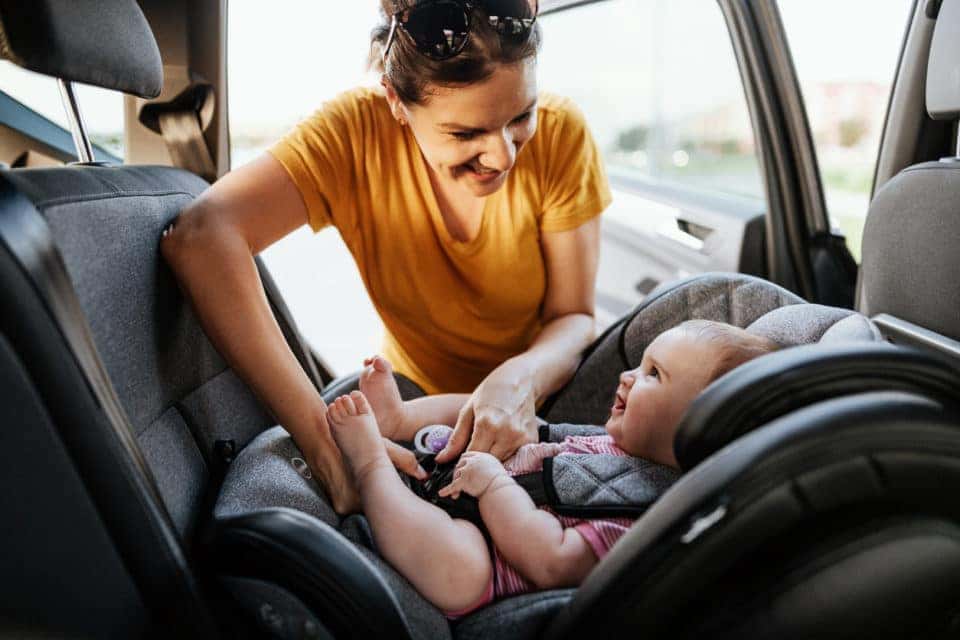 Toyota engineers Jennifer Pelky and Lindsay Babianare understand the importance of innovation in designing and building the safest cars. As mothers, both gather inspiration for their innovations from a desire to make the world a safer place for families and children. Their shared passion for safety and a bit of serendipity led to the development of Toyota's newest safety innovation: The Toyota for Families digital toolkit.
The History
In 2019, while having lunch at the cafeteria of Toyota's Michigan R&D facility, the pair of colleagues spoke about their recent confusion with installing child seats from different brands in various vehicle models. This eureka moment resulted in the creation of Toyota for Families, a digital toolkit containing detailed car seat installation instructions and video. The project launched in March 2021 for the Toyota Sienna, but it will soon be available for other models in their lineup.
You might also like: Whip Up These Sugar Cookies For Santa
Proper Installation
Proper installation and use of car seats reduce injuries by more than 70% (NHTSA). The more information consumers have about proper installation in vehicles, the safer they can be. Pelky and Babianare set out to address how they can use their customer apps and website to demonstrate and explain how to install various car seats brands in Toyota vehicles. To help in this effort, the team enlisted Janelle Pharris' expertise. Pharris is a mother of two and an advanced technology senior planner for Toyota. Previously, she worked at Newell Brands as a marketer for Graco car seats and strollers and gained extensive knowledge of the different child car safety products, protocols, and the challenges consumers face.
The three women began work on their child seat safety project, focusing their initial efforts on launching the technology with the new Toyota Sienna. Even though the team faced difficulties, they powered through and created Toyota for Families. This elegant and practical solution was awarded as a winner in both Toyota's internal Innovation Fair and the Tank2 competition.
The Toyota For Families program is now available through the Toyota Owners App and ToyotaOwners.com. Stop by Toyota of Sylacauga today for a full demonstration.